Ready Mixed Concrete
Our state of the art wet mix batching plant has been commissioned and is now providing the highest quality concrete on the West Coast.
A&L McCrae have invested in a modern fleet of company owned 8m3 truck mixers to ensure reliable and consistent supply of ready mixed concrete throughout Argyll and the West.
We are happy to accept orders for delivery from 1m3 upwards to meet particular contract needs and have the capability to supply all volumes required.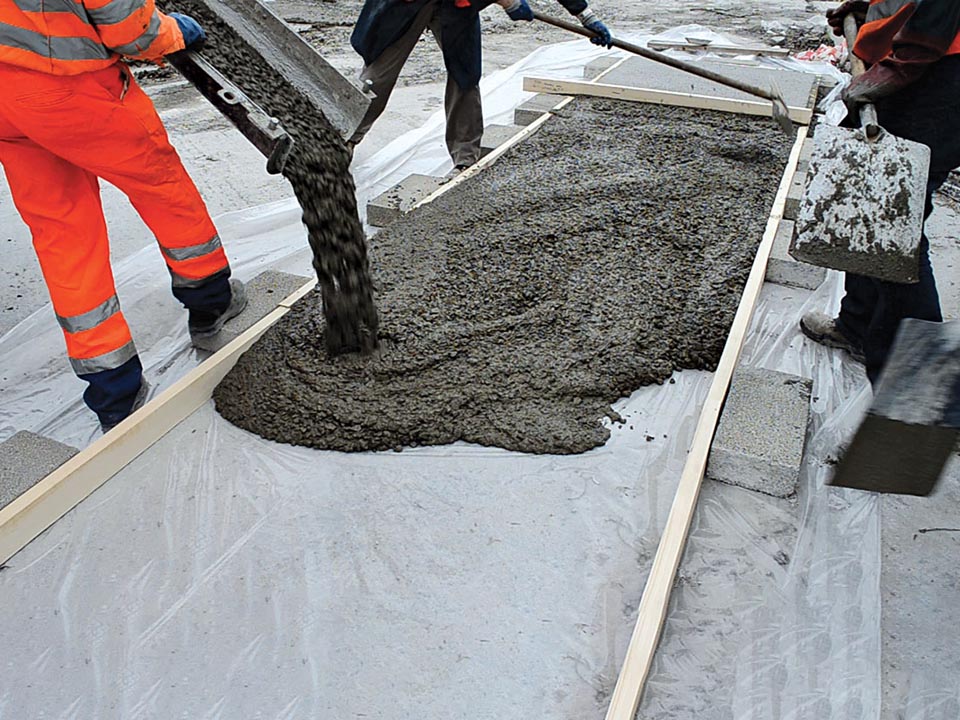 Fully Accredited
Our ready mixed concrete plant is fully accredited, giving assurance that customer requirements and contract specifications will be fully met.
All of the concrete we produce is manufactured using our in-house washed aggregates from our own quarries ensuring a high degree of consistency is obtained.
With the introduction of our Aggsmart App, the customers know when the loads of concrete have left the plant and are estimated to be on site.
A&L McCrae have invested in our own concrete testing facility allowing us to have the highest quality assurance as well as offer a cube testing service to our customers.
We can supply all of the following concrete as well as accommodating any special design mixes required for individual projects.
GEN0 to GEN4, RC16/20 to RC40/50, PAV1 – PAV2, FND1 – FND4 Mixes
Full range of BS8500 designated mixes for foundations, floors, sub-floors, garage floors, external paving, reinforced, house building and all agricultural uses.
C6/10 to C40/50 Mixes for use in the following:
We offer a full range of BS8500 design mixes for foundations, floors, sub-floors, garage floors, external paving, reinforced, house building and all agricultural uses.
ST1 to ST5
Standard mixes with prescription cement contents for use in all applications.
Foamed concrete for trench reinstatement.
Watertight Concrete for locations with possible water ingress.
Waterproof (anti wash out) Concrete for pouring direct into water.
Various types of fibre may be added to the concrete to improve its properties. The main fibres used are polypropylene and macro synthetic fibres to give added strength.
Fibre concrete is used extensively for industrial ground-supported floors. The fibres provide some degree of control over the formation of early thermal and shrinkage cracks. They give the hardened concrete some post-cracking residual strength.
A recent innovation has been the use of synthetic fibres to replace the nominal reinforcement in composite slabs on metal decking (Structural elements/Suspended floors/Steel concrete composite suspended floors).
A&L McCrae have extensive experience of the use of all fibre types in concrete, if you have any queries on the use of fibres please feel free to ask us and we will be able to help.